Scottish quantum technology company M Squared, which uses the power of light to drive innovation to change our lives for the better, has won The Innovation Award at this year's Lloyds Bank National Business Awards.
Based in Glasgow, M Squared designs and engineers products and applications for a diverse range of industries, from frontier science and advanced manufacturing, to oil and gas research, and space technology. Its work in the medical sector has been particularly pioneering, with cross-sector partnerships leading to life-changing breakthroughs in areas as diverse as dementia research and cancer diagnosis, as well as business applications including whisky maturation.
"We're helping to move novel science from the lab and into the real world and we're dedicated to advancing the global scientific agenda, so that the next generation inherits new technologies and exciting challenges," they said.
The Innovation Award recognises the company that successfully applies any form of innovation, and celebrates the ideas that have had the greatest impact on an organisation, company or industry. Whether the innovation is a new product, a service or a culture of improvement, the judges looked for evidence of how the innovation has been developed and applied to improve commercial performance, operational effectiveness or customer engagement.
Head of innovation at M Squared Lasers, Dr Nils Hempler, said: "We're really really excited to win this award - innovation is at the core of what we do and we work with the brightest names in science to really translate academia to real applications to solve societal problems."
When asked for his advice to the next generation of award winners, he added: "If you want to innovate don't be shy to work with the outside world, it's a great way to collaborate with others and not just work behind closed doors. Open innovation has worked exceptionally well for us, it's the key to our success so far and the potential for the company in the future."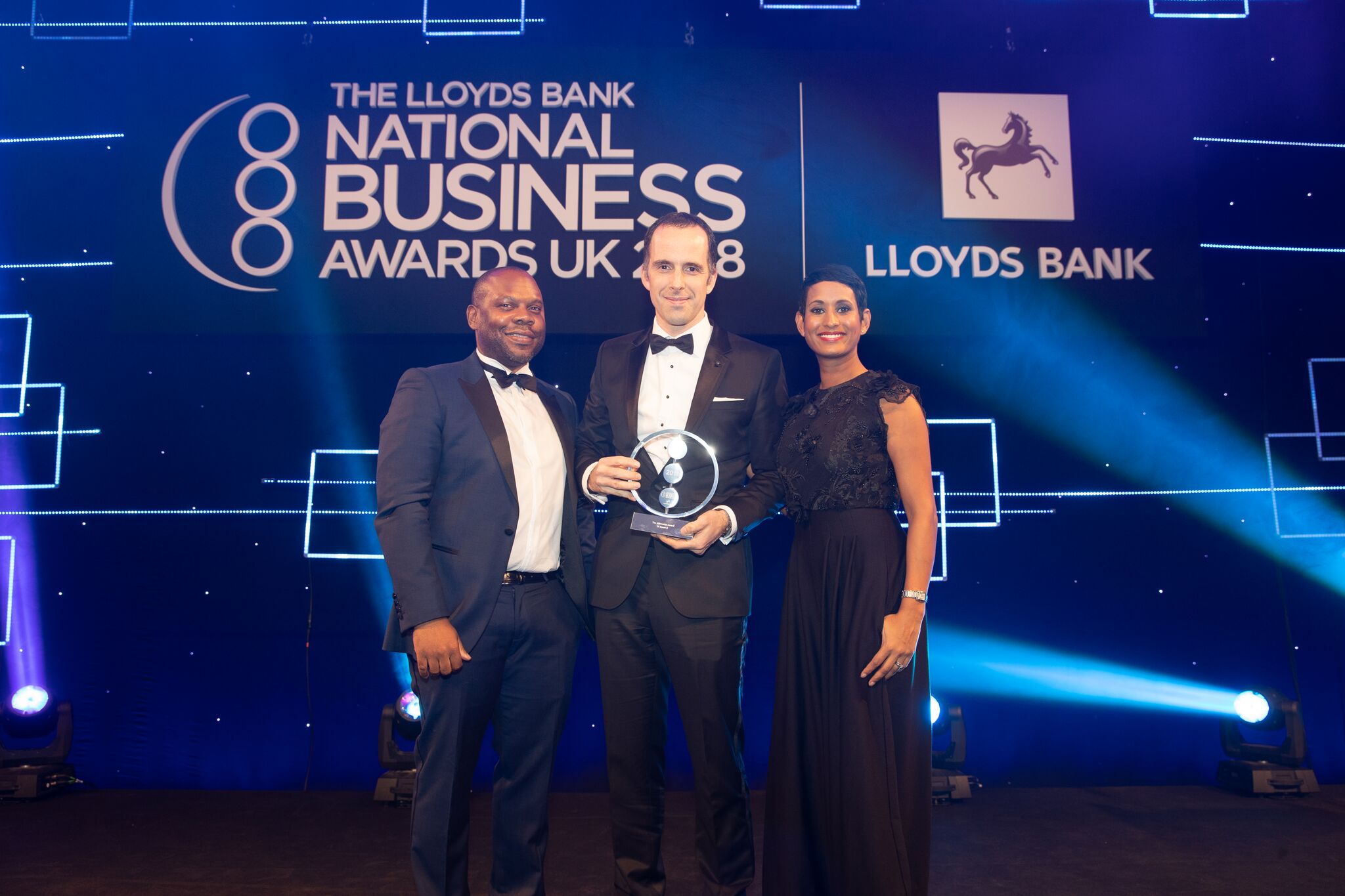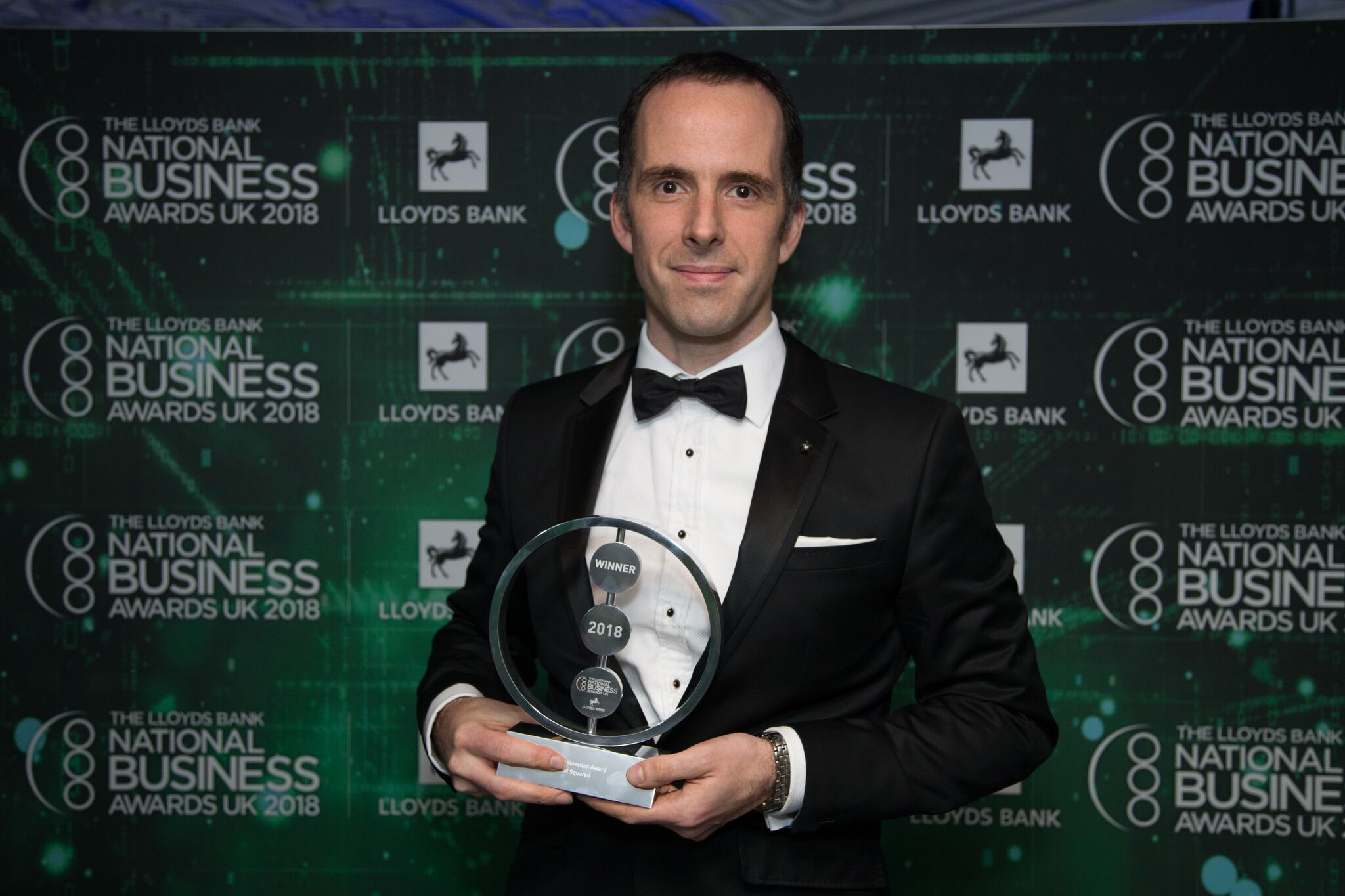 Attended by over 1,200 business leaders, entrepreneurs, politicians and journalists in celebration of the Best of British Ambition, the 17th National Business Awards (organised by UBM) were held on 13 November at the Grosvenor House Hotel in London and presented by BBC Breakfast's Naga Munchetty and received a keynote speech from national treasure Joanna Lumley.
The winners across all 17 categories included a magazine for dementia patients called The Daily Sparkle, which triumphed in the Lloyds Bank Positive Social Impact Award category, New Business of the Year Gas Tag, and Net World Sports, winner of the Lloyds Bank SME Business of the Year. Virgin Money CEO Jayne-Anne Gadhia was named Leader of the Year. The full list can be seen on the website.